Welcome to the Trowbridge Civic Society website
Society Beginnings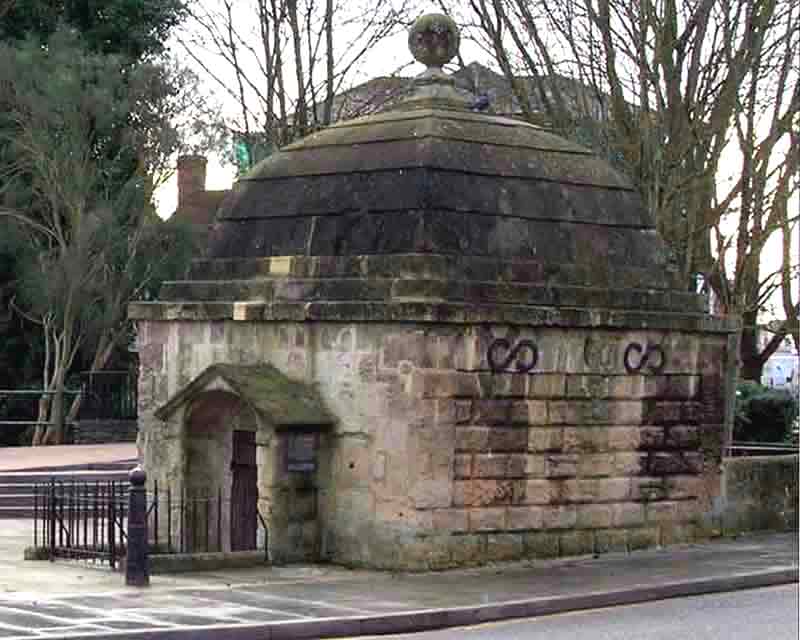 Trowbridge Blind House (built c.1758)
located beside the Town Bridge
The Trowbridge Civic Society was formed in 1978 out of the pressure group, Campaign Against Trowbridge Inner Relief Road (CATIRR) which, in the late 70's, fought a hard and sometimes bitter campaign against the proposed inner relief road. This Relief road would have cut a swathe through historic buildings on the eastern side of the town.
Although this road was never completed, many buildings were demolished to make way for the proposed road.
Our aim is to improve the appearance of the area by preserving what is good from the past and encouraging high standards of design in new buildings, enhancing the image of the area and increasing the number of amenities within Trowbridge and its adjacent villages.
To do this the Society -
Monitors planning applications, structure plans and strategy documents
Maintains a photographic record of the changing appearance of the town
Organises projects for the benefit of the town
Supports local activities designed to promote Trowbridge and
surrounding villages
Co-operates with the Town Council and other local and national bodies
who work for the benefit of Trowbridge and its people
The Trowbridge Civic Society is a registered charity.
Are you interested in planning issues?
One of the most important jobs the Civic Society does is to monitor planning applications in our area. Two of our committee members monitor the weekly lists, to see if there is anything that needs a response from the Society.
From time to time, there are applications submitted where it would be useful to seek a wider view on how we should respond. We are therefore setting up a consultation group of Society members who can be called upon when needed. If you would like to be included in this group, please click here to contact the committee.