TCS Events 2018/2019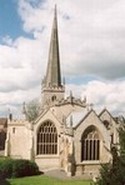 The Society runs a wide variety of events. Most take place in the evening, and depending on the time of year some activities take place outside.
This season, our autumn and winter meetings are held at Trowbridge Town Hall, Market Street, Trowbridge. There is ample parking in the Castle Place public car park or the Union Street car park.
The full programme of events for 2018/2019 is shown below.

We support car sharing. To arrange a lift or for further details or queries about the Society or programme, please contact our Chairman, Glyn Bridges.
Please click here to send Glyn an email.
2018
Date and Time
Event
Venue or Meeting Point
Thursday 12th April
19.00
GUIDED WALK AROUND TROWBRIDGE led by Glyn Bridges
Meet outside Civic Centre at 19:00
Tuesday 22nd May
19.00
GUIDED WALK AROUND MELKSHAM led by members of Melksham Historical Association
Parking in Church Street car park - meet at entrance to car park. (Refreshments in Church after walk).
Tuesday 12th June
19:00
VISIT TO LULLINGTON, ORCHARDLEIGH & RODDEN CHURCHES led by Gyn Bridges.
Meet at Lullington Church, BA11 2PG.
Saturday, 28th July
15:00 - 17:00
CREAM TEA AFTERNOON (By kind permission of Dr and Mrs Kevin Eames)
30 Hilperton Road, Trowbridge (Parking opposite in Stancomb Avenue)
Wednesday 22nd August
Leaving approx 08.45
TRIP TO LLANDAFF CATHEDRAL and ST FAGANS NATIONAL MUSEUM OF HISTORY CARDIFF
Contact Celia Russell for details.
Saturday 8th September
Various Times
HERITAGE OPEN DAYS (Volunteers required to help with Blind House opening - 09:00 - 16:30)
Various sites open 10:00 to 16:00.
Click here for more details.
Tuesday 23rd October
19.30
"WHY THE BOUNDARY OF N.W. WILTS IGNORES THE RIVER AVON" - A talk by Martyn Whittock
Supper Room, Trowbridge Town Hall.
Tuesday 27th November
19.30
PUBLIC LECTURE - "THE BUILDINGS OF TROWBRIDGE REVISING PEVSNER'S BUILDINGS OF WILTSHIRE."
by Julian Orbach
Supper Room, Trowbridge Town Hall.
2019
Date and Time
Event
Venue or Meeting Point
Tuesday 8th January
19.30
NEW YEAR SOCIAL. Please bring a plate of food (if you can) – Drink provided.
Subs for 2019 may be paid this evening.
Supper Room, Trowbridge Town Hall.
Tuesday 12th March
19.15


AGM and TALK - Votes for Women - Suffragette Activity in and Around Trowbridge by Rosemary Hawkes
Supper Room, Trowbridge Town Hall.

If you have any suggestions for the 2019/2020 programme, please contact Celia Russell.