TCS Events 2021/2022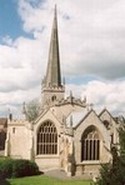 The Society runs a wide variety of events. Most take place in the evening, and depending on the time of year some activities take place outside.
Our autumn and winter meetings are held at Trowbridge Town Hall, Market Street, Trowbridge. There is ample parking in the Castle Place public car park or the Union Street car park.
The full programme of events for 2021/2022 will be available once the COVID-19 prevention measures are relaxed.