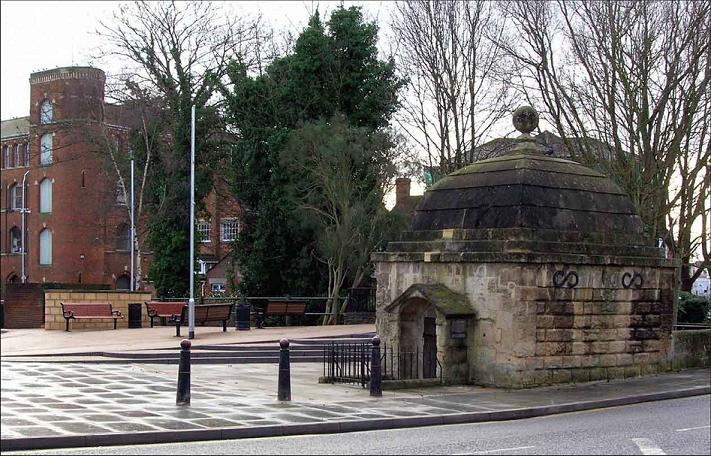 The recently completed Town Bridge Gateway featuring the Blind House
Click on the item to go to the article.

We are delighted that so many members have submitted manuscripts. We are now in the enviable position of having to decide between enlarging this edition or holding material over. Please keep up the response and bear in mind we may have to edit pieces.

We all enjoy reading memories of Trowbridge past but we must remind ourselves that the Society is concerned with the appearance of our town and surrounding villages. We are about how the buildings and open spaces look now, in the past and in the future.
When emailing copy please send in Microsoft Word format if possible and we would prefer original photographs sent to us. We hope you enjoy this edition as much as we have enjoyed its production.
You may contact us on 01225 760139 or write to 46 St. Thomas Road, Trowbridge, BA14 8SL or email johnkay.austin@homecall.co.uk

The deadline for copy for the next edition is
Friday 9th May 2008
---
Forthcoming Events
Tuesday 18th March 7.15pm
Annual General Meeting We hope many members will make the effort to attend our Annual General Meeting at Courtfield House.
After the short AGM Trevor Heeks, our Town Crier will give a talk. We are delighted to welcome him as last year he was unable to come due to illness.
Tuesday 20th May
7.00pm
Guided Walk of the new Nature Trail led by John Austin and Clem Maidment. Meet at the Sensory Garden at rear of the Town Hall.


In the event of very bad weather the walk will be postponed to the following evening Wednesday 21st May.


Any queries ring John on 760139 or 07880 592552
Saturday 21st June
10.00am – 12 noon
Coffee morning and bring and buy at 79 Frome Road by kind invitation of Maureen and Harry Futcher.
Saturday 28th June
Spotlight on Trowbridge – Volunteers needed to steward our stall – please contact Celia Russell
The full 2008-2009 programme will be issued shortly
---
From the Chairman

Just before Christmas the work on the area around the Blind House was completed. This involved the removal of the old lavatory block, the introduction of hard landscaping with a new seating area, and flood lights around the Blind House. The refurbishment is a great improvement for the whole area around the Town Bridge. An additional benefit is that the Handle House can now be seen from the Blind House. These two small, but historically important buildings are at last visually linked.
In addition to this development the housing on the former Sleightholmes site has been completed. I have heard a number of positive comments about it. Its design and detailing certainly reflects that of the surrounding earlier houses.
The restoration of the shop fronts on the old Co-op in Church Street, opposite Duke Street is another unexpected improvement, well done Mr Shanley!
It is also good to see the restoration and conversion into flats of Bellefield House. One of the conditions was that the UPVC windows should be replaced with wooden sashes. This has been done but it would not have been necessary had an earlier WWDC planning authority not given retrospective permission for the removal of the original sashes in the first place, despite objections from this Society.
2008 promises to be a year of change for Trowbridge when work should begin on the former Record Office site opposite County Hall. Some of the other vacant sites, particularly those on the line of the inner relief road, in British Row, York Buildings and the Brickplat (St Thomas's Passage), have permissions for housing. The Wincanton site in Bythesea Road and the old Ushers bottling site are still awaiting permission while work is progressing on the flats on the brewery itself. There is also a planning application in to convert the only remaining properties in Back Street into flats which, when completed, will save an important and unusual group of 19th century buildings, a former rag warehouse with its crane mechanism still in situ, and a brewery with its adjoining pub, The Horse and Groom, latterly known as The Queen.
County Council have been having a major winter clearing of the overgrown verges throughout the town. County Way looks quite different. One can only hope that when the new spring growth appears Magnet will not spoil it, as they have been doing for several years, by cutting back the shrubs that conceal the view of their warehouse from County Way.
You may have noticed some mysterious wooden posts further along County Way on the wide verge. Apparently, after nearly thirty years of being fenced and maintained by the County Council, one of the house holders in Clark's Place has claimed ownership of what was formerly a part of the un-adopted road. A similar thing happened a few years ago when the owners of the houses on The Parade took over a section of the highway for use as their own private car park. That particular stretch of the highway had been maintained unchallenged by the local authority for well over 100 years. My understanding of the law is that if you fence off and maintain a piece of land unchallenged for 12 years you can claim ownership, but I may be wrong. The people living in The Halve have to pay to park their cars, perhaps there is a case for the local authority gaining similar revenue from the property owners in The Parade.
As the Society representative on the Trowbridge in Bloom Committee I am always keen to encourage the planting of trees. It has been brought to my attention recently that there are a few trees in the town that are in entirely the wrong place. Those in front of Parade House, unless checked, will obscure one of the best Georgian facades in the town. In a few years time the magnolia in front of Lovemead House will block out all the natural light and again hide an important façade from view.
The autumn events on the calendar were all very successful and we have a full calendar for 2008 following the AGM on 18th March, which is to be held at Courtfield House, Polebarn Road.
We are indebted to Mrs Mary Pearce for the continued use of her premises.

---
Further remarks on Mortimer Street
I read with much interest the article on Mortimer Street as, when a boy, I lived in Dursley Road and many of the "errands" I had to do, involved shopping there, so I came to know the shops well. So here are a few observations.
I remember well the rank of houses demolished to make room for Longfield Road. My mother was friendly with an old lady called Mrs Snelgrove who lived there and we often visited her. We had our newspapers from Clem Trollop. I have never heard Mr Roberts, who kept the shop on the corner of Bythesea Road referred to as "Consul". He was always "Jargie" Roberts in our family. We did not use the shop much; you never felt very welcome there although there was a collecting box on the counter for "Waifs and Strays".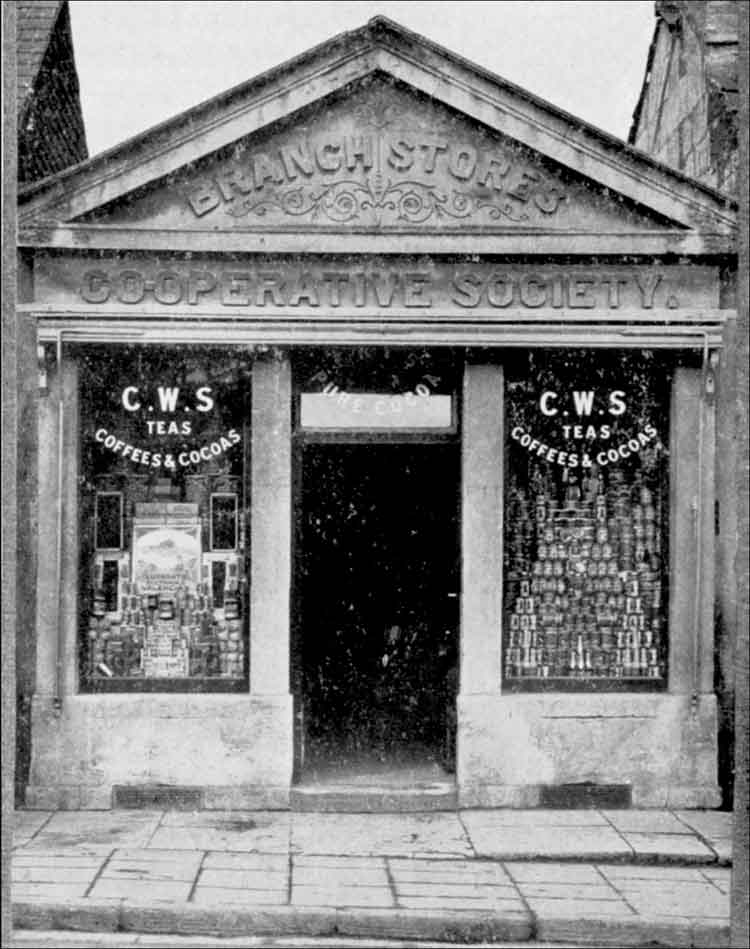 We were registered for meat at Case's during the war. You had to be registered at a certain shop for rationed foodstuffs and you could only buy them there. Offal, such as pig's liver was not "on the ration" and provided a welcome addition to our diet. Sometimes there was no liver in the shop and you had to wait for the "henge" to be brought in from the slaughterhouse behind the shop. This was the windpipe from a newly slaughtered pig with the liver, sweatbread, lights etc hanging from it.
There were two shoe menders, one just up the hill from Case's was Reg Hart. Harry Mortimer was further up the hill beyond Bullock's and Stanley Kettley's (of whom more later). I, too, remember having to wait while Harry mended a pair of shoes that should have been ready and being treated to a long diatribe on leftwing politics/economics while I waited. The Co–op store was a very modern, double-fronted building (Art Deco?) with large windows. When it was built, a small bay was made in the road, which, I believe, is still there. It replaced a much smaller shop (picture included) which I can just remember.
Next to Harry Cleveland's butcher's shop was George Parsons's coal yard behind a pair of tall (weaver's?) houses and next to them in Dursley Road, another general shop, Bailey's. When I was a boy at Trinity Junior School in Park Street, the Headmaster, Mr W. Dyke–Meek, wishing to chastise a boy and having lost his cane, sent the unfortunate lad, with sixpence, to Bailey's to buy another, which, having carefully burnt both ends with his lighter, to stop them splitting, he applied to the boy's open palm. On the corner of Mortimer Street and Dursley Road was Sumption's workshop, a rather run-down building with big windows. This was a firm of carpenters and undertakers. George Parsons, who was my mother's cousin, lived in Mortimer Street, on the side opposite the shops, with his mother in the second house down. From then on, as stated in your article, Mortimer Street was residential, the houses having quite large front gardens, a number of which were set our as knot gardens, with beds edged with miniature box hedges.
Understandably, Miss Dix made no mention of Stan Kettley who was a men's hairdresser (we probably said barber then). His shop was in the front room of the house where he lived with his parents. His mother always made sure that the shop and the sheets you were covered with when having your hair cut were spotlessly clean. Stanley started as a lather boy in Saxty's in Fore Street and went on to have his own business. There were two chairs ("Old Hawkins" was the other barber) and haircuts cost 4d for boys and 6d for men. Men could also have a shave. Waiting there was always enlivened by Stanley's constant conversation in broad Wiltshire dialect. Later Stanley married another hairdresser, Phyllis Knight, who worked at Lester's on Whicker Hill and they lived in Newtown.
Postscript
My main memory of "Kettlety's" is of the imaginative print hanging on the rear wall showing knights jousting with Trowbridge castle in the background. JA
---
A Conigre Childhood
Many older residents of Trowbridge think of the Conigre, where the police went in pairs, as a place that was to be avoided, but not Mrs Doris Elms, a member of one of the last families to be re–housed in Seymour Road in 1935. She recalls a very happy carefree childhood in a close knit community where everyone helped one another and has shared her memories with me.
She was born in 1925 in Lower Broad Street, the eleventh child of thirteen. There were five girls and four boys and four that died in infancy. The house was rented, it had a front room, a kitchen and a scullery, their own water tap inside and an outside flush toilet. Upstairs were two bedrooms and in the attic another room where the boys slept. In the garden they kept chickens and grew vegetables. The front room was only used on special occasions – Christmas, birthdays, a place where her brothers and older sister brought their boy or girl friends when courting and where her mother gave birth. Friday night was always bath night in front of the fire in the kitchen, with all the pots and kettles being used to provide hot water and one child came out as another child went in. No bubble baths then – just soap.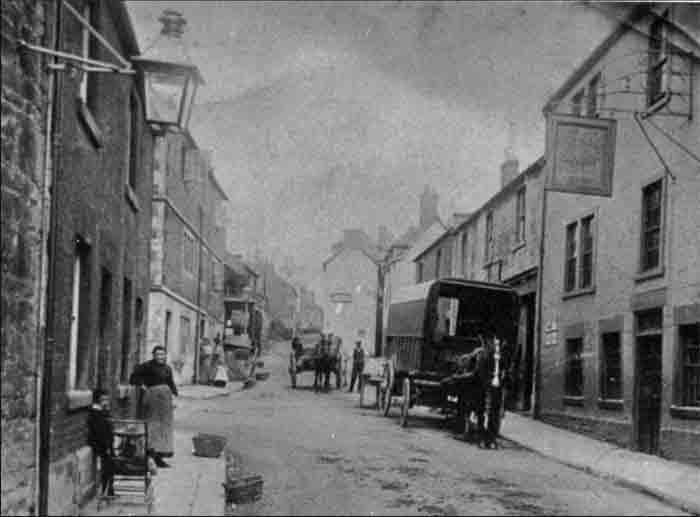 Doris attended Margaret Stancomb infant school which she started at three years old. In the afternoons the children had naps on little beds on the veranda. Later she attended Parochial School. There was scarcely any traffic and so games were played in the street. These included whips and tops, hoops, hop scotch, skipping, marbles, kicking tins and catty, (catty was played with a carved piece of wood and a circle drawn on the ground). With a lump of chalk the girls drew houses, dance dresses and shoes on the pavement – using their imaginations with no expenses needed. Team games of rounders, hide and seek and 'I Spy' in Butts' window and 'Jack can I cross the water'.
In the summer the older children disappeared to the canal, the boys playing on one bank and the girls on the other. They stayed there all day with jam sandwiches for their snack. They collected jam jars and Pikes' would give them a halfpenny per jar. They would pick blackberries and blueberries and take them to Mr and Mrs Burnett at Yarra Cottage who would give them a penny. They played in Gasworks Lane (now Riverway) in piles of hops discarded by Ushers. When the Rag and Bone man came around the children were quick to beg an old rag from their mothers and be rewarded with a gold fish – which rarely lived very long!
Lower Broad Street consisted of Butts Shop and bakery, Rose's Bakery and the Little George pub which was kept by Mr and Mrs Wordley, the water pump and a school (neither of which was in use during the time Doris lived there). Around the corner in the Conigre was Morgan's sweet shop, Mrs Reynolds who sold faggots and peas and Mr Gabb's shoe repair shop. Mr Gabb would repair shoes while you waited as most children had only one pair of shoes apart from their Sunday best. In Upper Broad Street there was Mrs Williams sweet shop, the Coach and Horses pub, a lodging house run by Mr and Mrs Cliffe (Mrs Cliffe always wore a man's cap back to front) the tin church and Diplocks the printers. The tin church was where the family attended every Sunday evening, usually the service was taken by the Rev Maunder but also Sister Constance, a missionary who told of children in faraway lands, Doris believes that she was attached to St James's church. In Shails Lane was The Harp run by Mr and Mrs Neathy and Miltons who made Ice Cream and would buy rabbit skins for a penny. They had a van with the name Otterwell on the side. Shails Lane also had industry – an iron foundry and Pike's rag and bone yard. Mr and Mrs Little ran a taxi service which was very rare in those days. In Frog Lane was the soup kitchen, the tickets were distributed by Mr Bolton and soup could be had twice a week. It was good soup although there was a rumour that it could have contained horse flesh!
Doris recalls her uncle visiting from Bristol, he gave the children a penny each – a lot to spend! They spent it in four shops, a farthing each in Butts, Morgans, Pikes (Back Street) and Williams. During the school lunch hour and also after school she ran errands, often to the Star Tea Company in Fore Street, where she bought a round sponge cake for 4d known as a greengage (due to the jam inside), to Liptons for 2d worth of corned beef and Sainsburys on The Parade where she would ask Mr Wilson for 3d worth of bacon pieces.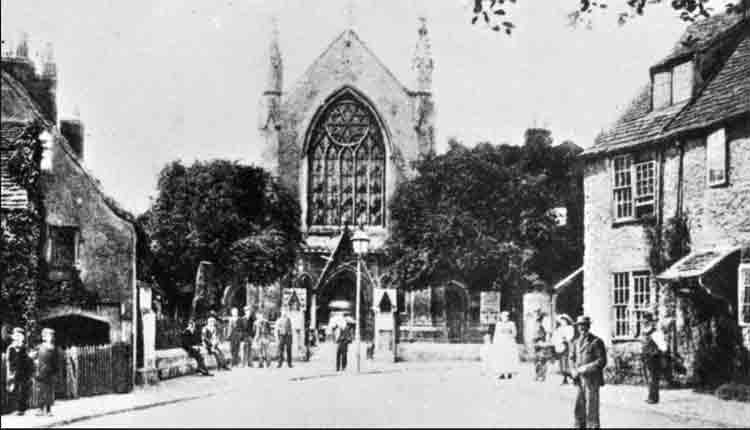 Westcroft House was owned by Mr and Mrs Wilkins who had one son and two daughters – all unmarried. They had a pony and trap and a maid and in the autumn the children would ask to pick up the fallen apples in the garden. In another large house in Mount Pleasant lived Miss Walker (later to move to Longfield House) who would invite the children into her garden and play games and give them lemonade, cakes and buns.
The children all thought this wonderful.
Carnival was a highlight. Mr Webber from the Conigre who worked for the railway and drove a horse and cart, would dress up the cart and groom his horse, plait its tail and drive the Carnival Queen and the Butterfly Queen – and once a Prince Charming – in the procession which was always led by Albert Taylor. The proceeds would go to the cottage hospital. Every year a man known as The Chocolate King had a stall in the same place near the market – he used to sell a bag of chocolate goodies and put a big chocolate bar on top 'for luck' – Doris never did get one of these bags as they were a shilling (5p). Christmas was also an exciting time, one special gift Doris received was a cardboard butchers shop with all the meats made of sweet fondant, Christmas stockings were always a long sock containing an apple, an orange, nuts, dates and a sugar mouse.
In 1935 came the move to the brand new house. Most of Doris's old neighbours were moved to other parts of the Seymour estate, her new neighbours were from other parts of the town, Mr and Mrs Nixon moved into the new pub – the Twelve Bells. So the Conigre days were over – and it was to be another 70 years before the new flats and houses were built.
Thank you Doris for this insight into what life was really like for children growing up in the Conigre.
---
The new Trowbridge Nature Trail leaflet is now available, free, from the TIC, Museum, Library and Town Council Office. A copy has been inserted for you in this newsletter. See 'Forthcoming Events' for details of a guided walk.
TROWBRIDGE HISTORY – VOLUME 3
As many of you will know Ken Rogers has recently produced the latest in the series and with such an eclectic mix of features it must appeal to everyone with an interest in the history of the district. There is a baker's dozen of titles contributed by John Austin, David Mattock, the late Millie Pearce, Ken Rogers and Norman Rogers and two cartoons from 1906 by SW. There are four articles dealing with aspects of crime and punishment, two on military matters, two relating to Steeple Ashton and others on the public electricity supply (which is much more than the title implies – a gem), Trowbridge in fiction, a suicide and Trowbridge in Domesday Book.
Published under the imprint of The Friends of the Trowbridge Museum it is available at a mere £4 from The Friends' shop in the museum.

Back to Contents
---
Planning Matters
As an article giving the current status of all the prime development sites within Trowbridge is included in this newsletter, I will limit this article to details of other applications and decisions.
The Black Swan on the corner of Adcroft Street is looking rather sad these days, but an application to convert it to two apartments appeared satisfactory to us. The Kings Farm, North Bradley has appeared on the weekly lists several times. As work progresses and more of the building is revealed, the extent of the work still to be done on the main building becomes apparent, leading to further applications. A detached house is to be built on the footprint of an old structure. The developers are obviously committed to using all the right materials and methods for a building of this historic importance.
We always object if developers wish to use UPVC for doors or windows in Listed Buildings. The former Brown's greengrocery at 30 Roundstone Street plans to use hardwood for a new shop front to create an internet cafe and this has been approved. Another thing we generally resist is removal of hedgerows. Wessex Water wanted to remove some lengths of a hedgerow along Frome Road, Southwick, (near to Flaxfield Farm), but plan to restore it. We therefore raised no objection, but asked to be reassured that it is replaced with the same range of species, especially as some Elm is included, which is now rare locally. We made no objection to a request to build 10 flats and some offices at 112 Mortimer Street between The Lamb Inn and the modern block of flats, but did write expressing concern that the colour of the bricks to be used was not stated. Historically Trowbridge had several brick works, and so Trowbridge houses are characterised by a mixture of stone and brick of a certain colour. People have commented to me that the light orange colour bricks used on the existing block of flats is out of character with the area. Despite the passage of time, they have failed to "weather in", unlike others in the general area The planners have the power to ask for a style and colour of brickwork and to require that a sample is produced for written approval prior to work starting.
---
Heritage Open Day 2007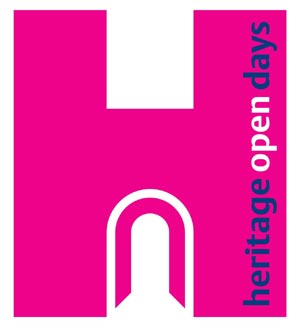 HOD 2007 went very well as it usually does. This year more people visited our openings and events than in previous years. Thanks are due to all those who stewarded sites and ran events. HODs depend upon willing volunteers for their success both here in Trowbridge and across the country. I hope some of you were able to go to some other towns or villages to see their heritage.
Twenty six people joined in the Baptist History walk organised by Andrew Jones, visiting Emmanuel church, Zion church and the Strict Baptist Chapel in the Halve, with the morning group enjoying an audio visual presentation of other aspects of Baptist history. The Town Hall was a very busy place attracting over 140 people, despite the facade being party masked by a burger van! Many vivid memories of entertainments, dances and receptions; of the first meeting of future marriage partners and of parties for the less well off were discussed. Thanks are due to Christine at the Town Council who organised all those volunteers.
Even though St Thomas and Holy Trinity churches had fewer visitors, they more than doubled the numbers from last year, (35 and 26). Some of the people visited for two reasons as HOD always coincides with the Great Wiltshire Cycle Ride in aid of the Wiltshire Historic Churches Trust. Surprisingly only three people signed up for the Behind the Scenes visit to Trowbridge Museum.
The Blind House was the busiest site attracting over 160 visitors. We still have people dropping in and saying that although they have lived here a long time, or were even born here, they had never been inside. Some knew a little of the history but all enjoyed learning more and hearing some of the yarns from the past. If numbers continue to increase we will have to make sure that the Blind House is covered by at least 2 if not 3 people at a time. We need to include the history and interesting tales about other historic buildings in the vicinity. The area around it will be much nicer next September, as the Town Bridge Gateway Enhancement Scheme has made it a much more attractive area. One of our members, stewarding for the first time so enjoyed the experience that she told me that she is definitely going to help again next time. It is not too soon to volunteer for the second Saturday (the 13th) in September 2008.
Early volunteers are so encouraging!
---
Trowbridge Development Sites
Former Peter Black Site. This has recently been acquired by Parkridge, the same developer that is dealing with the Wincanton site. They exhibited outline plans early in September. These included a 60 bed hotel, office space and residential units. They anticipated full application by the end of 2007.
Former Tesco Site St Stephen's Place. Despite fencing off the car park by the Civic Hall in preparation for starting on site, once again, nothing has happened. The same developer is also involved with Castle Place Market and Shopping Centre and the Multi Storey Car Park.
Waterside Development. Both sides of the River Biss from Cradle Bridge to The Shires. The developer Modus, has recently received two prestigious awards. They are making good progress on pre-letting of the 8-screen multiplex cinema and the 20+ lane ten pin bowling complex. Two companies are vying for the 60 bed hotel and the large restaurant space. An outline planning application for phase 1, the library, associated cafe and residential units above was submitted in November, aiming at a spring start.
Phase 2, leisure and retail, has a possible start date of spring 2009 with completion by autumn 2010, and phase 3, the main residential content, should be complete by 2011.
Former Wincanton Site Bythesea Road. A new outline plan has been submitted and the appeal against refusal of their first plan withdrawn. Discussions have taken place on better linkage of the development with both the Shires and the town centre and variations and reserved matters details were submitted in November. Detailed plans were expected by the end of 2007.
Town Bridge Gateway. This was due for completion by the end of 2007.
Former Usher's Brewery Back Street. Newland Homes are making good progress here. The development includes a number of 1 and 2 bedroom units, which has been identified as an area of shortfall in Trowbridge Community Area. Another application to develop 7,8 and 9 Back Street, (formerly The Horse and Groom Inn, the associated brew house and rag factory) with 22 flats and office accommodation was submitted in October. We did not raise any objections, but wrote making several suggestions.
Former Usher's Bottling Plant Site. There has been no movement on this since the outline application was submitted early in 2007.
Former Night Club and Furniture Shop Church Street. The extensive and sympathetic refurbishment is now almost completed.
Sports Grounds. Both Trowbridge Town Football Club and Trowbridge Rugby Club have submitted planning applications. It is regrettable that progress on these plans has been so slow as there is a great need for more recreational facilities. The Football Club do so well each season, but without the level of facilities which are a pre-requisite, they cannot be promoted to a higher league. The Rugby Club cannot expand its valuable activities for young people until they have more pitches.
(On 11th January The Wiltshire Times reported that the Rugby Club's application had been rejected. JA)
---
A Plea
Many of us routinely pick up litter. We all think we shouldn't have to, but the local authority street cleaners, who I know work conscientiously, cannot be out every day in every street. All it requires is a glove, a bag, and a daily routine; anything from one's immediate frontage to the walk to the shop. We have a friend in Ireland who so assiduously scours her locality with black bag and pick up stick that she's been featured as a celebrity in the local media! There is good evidence that picking up litter does deter the perpetrators.
---
A Victorian Success Story
When Steve Lovering discovered the old shop door it was part of a ramshackle shed in the rear garden of a house in Wingfield Road and had a tree growing through it. The house belonged to a retired shopfitter and the door had been reclaimed from a Trowbridge business established in Victorian times. The woodwork was beyond repair but Mr Lovering managed to save a fine piece of etched glass engraved with the name of the original owners, the Garrett brothers.
Percy and Arthur Garrett grew up in modest circumstances in Frome where their parents had a small brushmaking business and took in lodgers. Percy, the younger but the more ambitious of the two, rose to become one of Trowbridge's successful businessmen and civic leaders.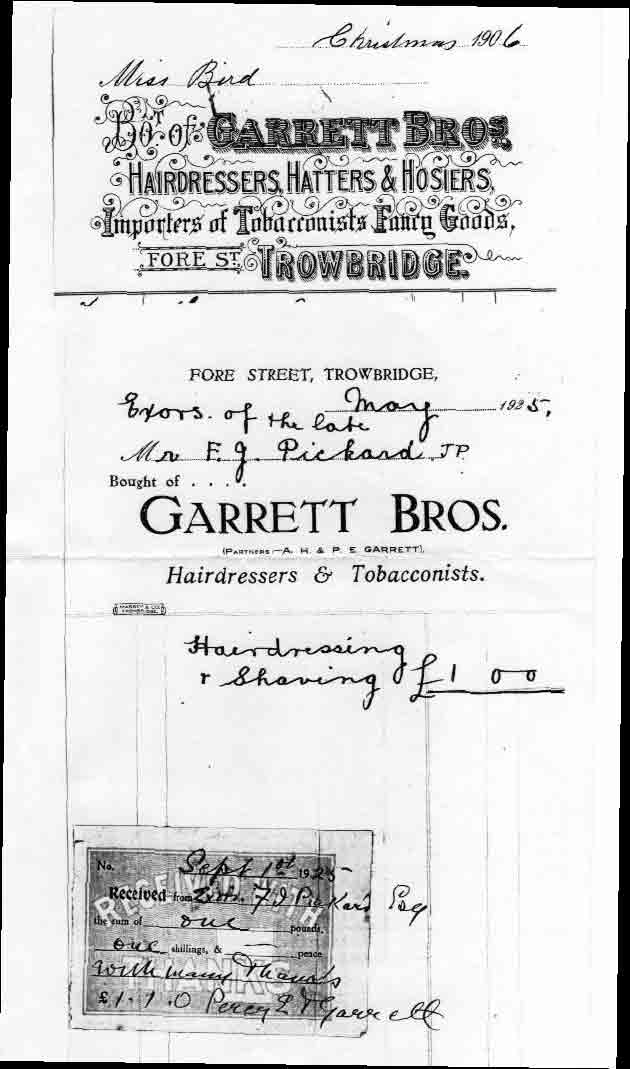 In 1881 Arthur was a hairdresser still living at home, while his younger brother was just a 14 year-old barber's apprentice in Trowbridge but within four years they had set up their own superior hairdressing establishment – "Garrett Bros" – first on the Parade and from 1885 at 13a Fore Street, a shop owned by Rodways the solicitors, who had their office on the first floor. (The building is still standing and is now the Assam restaurant opposite Lloyds Bank).
At first they advertised themselves as both ladies' and gents' hairdressers who would also cut hair at home; later they dropped the ladies' hairdressing but added tobacco products and a range of fancy goods. Apart from war service here they stayed and built a prosperous business over forty years.
In 1901 Percy married Florence Cray, a ladies' dressmaker who with her sister Helen ran a "fancy draper's" in Hilperton Road, selling "The latest Parisian Novelties in Flowers, Feathers and all descriptions of Millinery". The couple moved into "Westleaze", an attractive stone house they had built in fashionable Wingfield Road. Today they are mainly remembered for their son John who gained an exhibition to Exeter College Oxford and later became headmaster of Bristol Grammar School and a governor of the Royal Shakespeare Theatre but in a different way Percy's career was just as interesting as his.
T.W.Snailum recalled that as a boy he disliked having his hair cut by Percy Garrett, "because he would blow down my neck" but veteran fellow hairdresser Chris Hulbert remembered an altogether more dignified figure. Generations of Trowbridge men will recall Mr Hulbert's barbershop in Castle Street where the décor of leatherette and formica (and the prices) seemed to have changed little since the fifties and where he carried on working to the age of 96, but as a young man he had worked at Lesters' hairdressers on the Parade, just down the street from Garrett Bros. Mr Hulbert was a great source of information on Trowbridge life (and, like Percy Garrett, an enthusiastic member of the Westbourne Bowling Club); when I last visited him in June 2000 I enjoyed a friendly and leisurely haircut and asked him about the Garretts. He told me that, like the Knees, Aplins and Houltons, theirs was one of a number of established family businesses in Trowbridge in those days which saw themselves as superior to run-of-the-mill traders. It was a double-fronted shop and the only hairdresser in Trowbridge that possessed a patent mechanical roller-brush which passed over the head; they also sold "ladies' goods" – special clips, pins, combs and even brooches – although they did not cut ladies' hair. Arthur was more easygoing &ndash Percy was the "outstanding" brother, who ran the business and settled up accounts. Mr Hulbert remarked: "In those days it was considered a first-class shop – and they saw it that way as well! The Garretts were nice enough people but, unlike the Knees and the Houltons, they were difficult to talk to. Percy Garrett was "precise" – if anyone leant against the shop window he would come out and say, "D'you mind?"
Trowbridge could do with a few people like the Garretts today!"
Percy Garrett was also a keen participant in the town's sporting and civic activities: he was a lifelong member of the Westbourne Bowling Club – an excellent player who played for Wiltshire many times in his younger days – and an official of the West Wilts and District Billiards and Snooker League; he was also a member of the First Wilts Rifle Volunteers – the predecessor of the 4th Wilts territorial battalion – who became orderly sergeant and won many prizes for marksmanship in the pre-war years; when war broke out in 1914 he was already in camp on Salisbury Plain. He spent the war serving with the Wiltshire Regiment in India and when he returned to Trowbridge he again took a very active part in church and civic life: he was the secretary of the Central Conservative Club who managed to put its finances into the black, a member of both the town council and the parish council at Holy Trinity, where he was also a sidesman, a governor of the High School, a founder member of the Trowbridge British Legion and vice-chairman of the Area (Poor Law) Guardians Committee which organised help for old people.
The Garrett brothers retired in 1927 and their salon became Hiltons' shoe shop. When Percy died in 1937, he left an estate of £4,693 – a respectable sum in those days – and his funeral at Holy Trinity was packed with family, friends and dignitaries of the many organisations he belonged to; two clergyman officiated, Mr S.V.Pearce was at the organ and "Praise my soul the King of Heaven" was sung before the hearse proceeded to the cemetery where a uniformed detachment of the 4th Battalion the Wiltshire Regiment under Lieut. A.C.Snell was in attendance. Col. H.S.Starkey commanding the battalion being also present. The report took up two columns of The Wiltshire News, including details of the seventy nine floral tributes. Percy had the Trowbridge version of a state funeral: a fine tribute for the hairdresser's apprentice from Frome.
---
Recent Meetings
Neighbourhood Policing
Inspector David Cullop - 3rd October 2007
This talk (which was a nice follow up to Margaret Howard's piece in last winter's Newsletter) ranged far and wide, from the start of the Wiltshire Constabulary in 1839 (following serious rioting and incidentally the year when the first Afghan war started) to aspects of contemporary planning in relation to crime and antisocial behaviour (e.g. installing, or not, barriers on private car parks to deter boy racers).
In April the force was reorganized to form one county Division, excluding Swindon. Nevertheless the present government still desires regionalisation despite the public's clear wish to retain local forces. (The case for retaining the latter would be helped if their IT communications were compatible!)
David Cullop, who comes across as a hybrid of old school and modern pragmatist, clearly has mixed view on topics dear to us, e.g. use of police time sourcing litter bins, parking, public drinking of alcohol and the closing of the front desk at our posh new Police Station. He was however optimistic that many of these concerns will be addressed and that the redevelopment of the many eyesore sites in the town will result in a feel-good factor. Trowbridge now benefits from having five new Neighborhood Police (preferably 'Partnership') Teams each consisting of one PC and two Police Community Support Officers (PCSO's), one team for each of five Wards. These were launched ahead of schedule despite suffering a central government imposed budget reduction. If residents volunteer to be members of these new neighbourhood teams it is expected that many social problems will be successfully solved.
WE ARE ALL RESIDENTS.
We are lucky to have inspector Cullop to help us, and to encourage us to help the police, and it was a pity that only a small number of members was able to attend. The meeting was held at Courtfield House by kind permission of members Bernard and Mary Pearce.
---
The Public Lecture
13th November 2007
This year's annual open lecture was given by Ken Rogers and titled "Some Trowbridge People". The lecture covered six centuries and was sourced from letters, wills, court reports and other archives. The audience of fifty was enthralled, educated and entertained. The excerpts were further illuminated with asides concerning where these people lived, worked and sometimes died, all delivered with Ken Rogers' trademark twinkle.
The venue at Courtfield House was kindly provided by Mary Pearce.
Following are a few extracts from the lecture.
On a Fair day a visitor, and admirer of George Crabbe, described a gloriously uproarious scene in the George Inn. Serving wenches were scarcely able to keep up with the demand for ale, many were dancing while in the relative calm of an upstairs room a girl from Germany sang delightfully to her own guitar accompaniment, "singing with no mean skill or voice, but in a language of which they did not understand one syllable". She was followed by two French women with tambourines.
The Langford family appeared several times from the 16th century; now a dispute with the evil Wilson over the ownership of The George, then a Court case, with the Trowbridgians desperately hoping for, and getting, a murder verdict rather than one of suicide (Edward Langford was found hanged in his Poll Barn, close to the present underpass at the end of Polebarn Road).
One John Cooper preferred his fine Trowbridge house (now Lloyds Bank) to his damp farmhouse at Cumberwell and was pleased to die at the former, despite torments over his fickle son in law. A lady friend of a member of the Edwards family was expected to stay at the Lion and Fiddle rather than cohabit else her friend would disinherit.
Trowbridge had its share of inventers including Phillip Gibbs, a devisor of a shorthand long before Isaac Pitman and many other clever engineers beside John Dyer and his rotary fulling machine (see an example in the museum).
The raffle was well supported, Ruth Bridges supplied delicious biscuits with the tea and coffee and several new members were welcomed.
---
Oh What a Lovely Social
15th January 2008
How can one describe it any other way? Fifty or so members braved the weather and on arrival were invited to partake of a glass of hot fruit punch and to solve a photographic quiz organised by our chairman entitled "Open Spaces" (there are still quite a few in Trowbridge).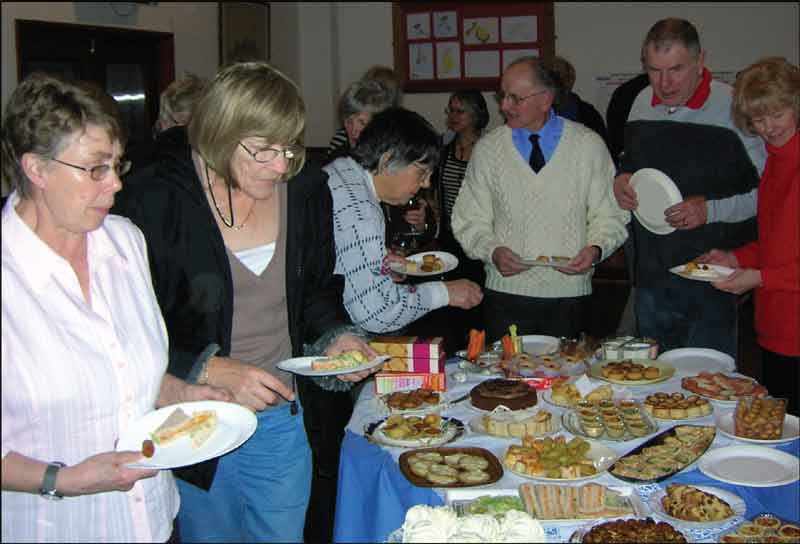 The reward for the brain strain was the excellent buffet supplied by all who attended and it never ceases to amaze me that, without prior planning, we have such a delicious spread and such an excellent variety of goodies.
Having refreshed the inner man (and woman), we were treated to a very informative slide show entitled "Windows 08" (thanks to Glyn) and what a variety of styles there are in Trowbridge. It is not until our attention is drawn to them in this manner that we appreciate what we have in the town and what needs to be recorded and preserved. The evening was rounded off with the usual raffle and many thanks to those who donated prizes.
We are very fortunate to be able to use the Mary Ragbourne Hall at Courtfield House for our venue and thanks must be given to Mr and Mrs Pearce.
I'm sure everyone had a happy evening and roll on next year's social.
---
Visit to Radstock Museum
25th September 2007
15 Members attended a guided tour with the bonus of a wonderful exhibition of patchwork quilts which is on show until until the end of March 2008. We were greeted by Dennis Chedgy , a cheerful stalwart and founder member of the museum and his humorous talk was most enlightening. The museum was founded in 1985 by the interest Dr Charles Chilcott in the working lives of his patients in the area, particularly the miners.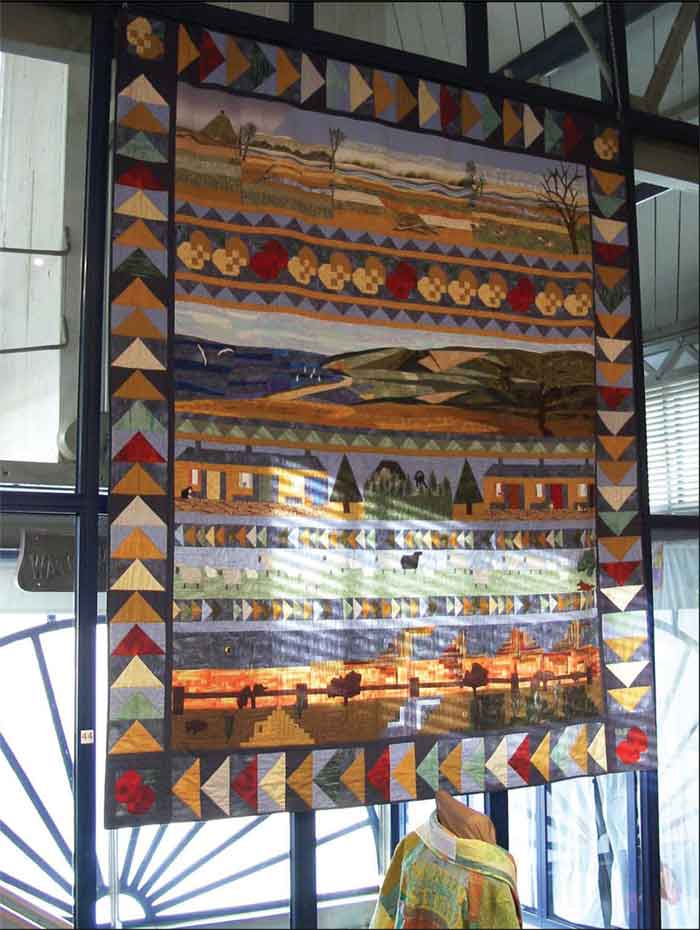 There had been mines in the district for more than 200 years and it was felt that this had such an impact on the lifestyle of everyone that it needed to be recorded.
In 1989 a small exhibition was opened at nearby Haydon which sparked such interest that items were continually being offered. Predictably the premises were soon outgrown and although the whole enterprise was run by volunteers, in 1996 the Old Radstock Market Hall was acquired after much hard work and fund raising. In 1999 the present Museum was opened and is now a comprehensive representation of the local working and social life.
Our tour started on the lower floor which included a mock-up of a working coal mine. The conditions under which the men worked have to be seen to be believed. As my grandfather started work as a Carter Boy at the age of 12 – I can understand how awful it was. He started the first day of his working life sitting on his father's lap as they descended into the mine in the cage. He bore the marks of the crook and guss until the day he died. This, a combination of a piece of thick rope and a chain tied around the boy's body was used to pull the loaded carts along the bottom of the coal face to the main shaft where it was unloaded into a tub before being transported to the top. A visit to the Museum will illustrate this in graphic detail! Other displays give a picture of the other side of life in Radstock; the old Co-op shop stocked with the kinds of items the miner's wives would have bought, a miner's cottage (similar to our weaver's cottage in Trowbridge Museum), a horse-drawn bakers' wagon, found a few years ago while being used as a hen house, a schoolroom, displays of the Friendly Societies, set up to fund the miners and their families in case of injury or death at work and a most interesting display of how coal came to be formed plus the large amount of fossils found while getting out the coal, which fascinate all the children who visit the Museum. There is a tea shop with home made cakes and other refreshments available and an excellent shop.
The present exhibition of 181 patchwork quilts is breathtaking and the intricate work involved in all of them gives some idea of the patience of those who created these beautiful items.
Did you know is that Horatio Nelson was Rector of Rastock for a number of years?! His actual name was Horatio Nelson Ward and he was the son of Nelson's daughter by Lady Hamilton. Further delicious details can be obtained by a visit to his display. The overall atmosphere is one of complete enthusiasm by all the volunteers, with a warm welcome to visitors and a determination that the museum will be a long standing monument to the working life of the miners who worked under such horrendous conditions and a place to come to see a picture of their home lives and that of the whole community in years gone by, which thankfully we will never have to experience. For anyone wishing to do any research there is a Research Room which is open on Tuesdays only when appointments can be made to see items which are not normally on display. Another source of information is the magazine, "Five Arches", which can be subscribed to and posted to your home three years times a year. A visit is highly recommended; to obtain details just type Radstock Museum into Google, or email info@radstockmuseum.co.uk or ring 01761 437722 for details on opening times, charges and any current events etc.
---